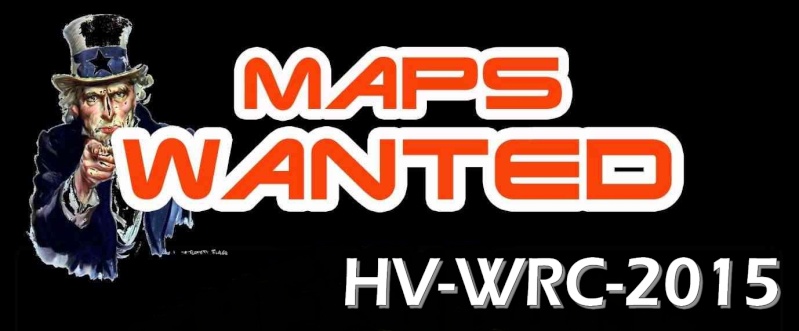 Bienvenue à la WRC 2015 :
Toute la Team HV , vous propose la 4è  édition de la compétition par team,après l'expérience de 3 années exercée précédemment par la team MAD.
La compétition se déroulera sur 7 semaines : du 2 MARS au 19 AVRIL 2015.
La WRC 2015 reste un championnat par équipe 3 VS 3 ,2 VS 2 et maintenant sur une map en 1 VS 1 ,comprenant uniquement des Maps Dirt inédites,venant de toute la communauté TM, selon le mode de jeu Round/Par équipe.
La compétition se déroulera en 3 phases : une phase de qualification une phase de poules et une phase finale.
Le forum arrivera prochainement.
Les maps sont a envoyer a cette adresse:
thewrc2011@aol.com
A bientôt
<<<<<<<<<<<<<<<<<<<<<<<<<<<<<<<<<<<<<<<<<<<<<<<
Welcome to WRC 2015:
The whole Team HV offers the 4th edition of the competition team, the experience of three years previously exercised by the MAD team.
The competition will take place over seven weeks: from March 2 to April 19, 2015.
WRC 2015 remains one team championship 3 VS 3, 2 VS 2 and now on a map in 1 VS 1, comprising only Dirt Maps unpublished, from across the TM community, as the game mode Round / Team.
The competition will take place in three phases: a qualifying group stage and final stage.
The forum will arrive shortly.
Maps are to send to this address:
thewrc2011@aol.com
see you soon